The Stranger Things Permathon
The popular Netflix hit series Stranger Things just released their third season last month, and we were able to be a part of the production process. Our TONI&GUY Hairdressing Academy students in Atlanta were enlisted to participate in a permathon that resulted in 250 perms for extras on the show. Take a look at how it turned out below.
'80s Hair
Hair plays a big part in the storyline, similar to what we saw in the Game of Thrones series. The Stranger Things characters develop throughout the seasons with major hair transformations to go along with the plot. The setting of the show takes place in the 1980s where perms were the norm for most. During season three the show took a nostalgic trip back to the mid-'80s highlighting mall culture, which inspired the perms and mullets throughout the season.
Permathon
The shows hairstylist and TONI&GUY students in Atlanta came together to create over 250 perms for extras of all ages. They also did a handful of haircuts including a few exciting mullets. Academy Director, Darian Bishop, said, "It was fun for the students to do techniques from the past, allowing them to see how hair has changed over the years."
About 25 students participated in the permathon that lasted three days in October and April. Each student did three perms per day since it takes approximately two hours to complete one. While students worked on the extras, the academy was still open for regular business hours.
Zoto's donated all the perm materials for the students to use for the show. The donation was an exciting opportunity for the students to try old school techniques, as well as to perfect their classic TONI&GUY perm skills. The stacked perm was amongst the popular types of perms that they did on the extras. By the end, students were confident on how to do a perm!
Although the students tried to squeeze a spoiler out of the extras, they kept it top secret. As for how the perms turned out, you can watch season three on Netflix right now to see what happens with the Stranger Things crew.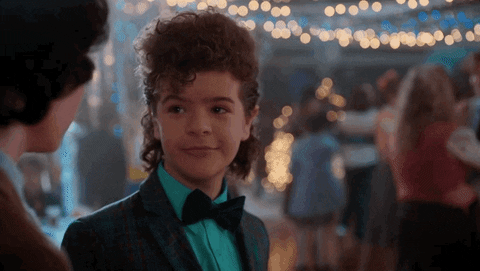 To keep up with all things academy follow our Instagram @toniguyacademyusa.